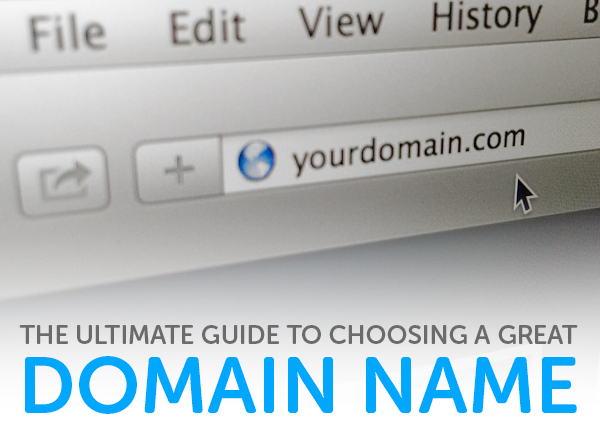 Choosing the right domain name for your business is a very important step. Your domain name could make or break your website. You need to put quite a bit of thought into your domain name and consider a few factors before making your final decision.
The Ultimate Guide To Choosing A Great Domain Name For Your Business will highlight some things you need to consider when purchasing the best domain for your business.
Stay Away from Numbers & Hyphens
If at all possible, it is a good idea to stay away from numbers and hyphens. Meaning when you choose a domain, don't use hyphens or numbers in the actual domain. Of course, if your business has a number in its name, then you might have to make an exception. When you use hyphens and numbers in your domain, it is hard to tell someone what your domain is. It will be easily misunderstood when telling someone where to go in order to visit your website.
SEE ALSO: Why Your Website Should Be Mobile Friendly.
Keep Your Domain as Short as Possible
You should always try to keep your domain name as short as possible. Having a long domain will discourage many visitors and it will be hard to fit it on business cards and other business products. The shorter the name, the better it will be.
Use a Name That's Easy to Type
You will want to stick with a name that is easy to type. You want to stay away from slang words and words that have multiple spellings because this can be very confusing when you are telling someone your domain name. For example, don't use "2 to mean to," or "Ur for Your."
Be Prepared to Pay a Little More
If you can't find the domain name you want for $2.95, then make the investment to purchase the name at a higher price. Someone may have your domain name parked and in this case, you may have to pay a little more for it, but it is worth it.
Do Your Research
Before settling on a domain, it is important for you to do your research. Search the web to ensure that the name is not being used by another company. You also need to make sure the name is not copyrighted or trademarked.
Keep these things in mind when choosing a domain name for your business and you should be okay and go far with your website. Please feel free to contact us!