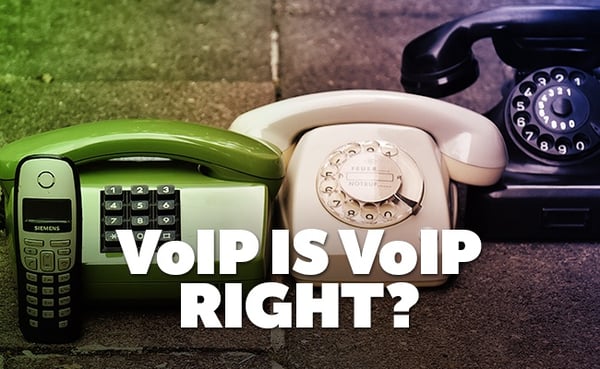 With so many companies implementing the same protocol to get calls onto the internet, you'd think one would work just the same as another. Unfortunately that is not the case. There are 4 (yes 4!) ways to get calls onto the internet.
SIP trucking
Hosted IP PBX systems
On-premise IP PBX systems
Hybrid or blended (on-premise & cloud) systems
All of these facilitate VoIP, but they will give different results.
SIP Trunking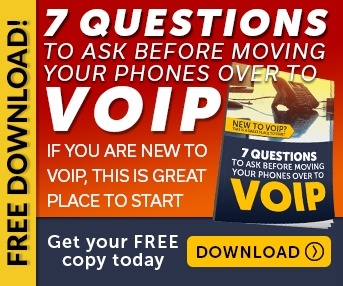 Trunking? Makes me think of an elephant or something. In the world of VoIP, the term "SIP Trunks" mea
ns VoIP lines. It is possible for businesses to enjoy the cost savings of VoIP by disconnecting their traditional phone service and ordering SIP Trunks through an Internet phone carrier. Seems pretty straightforward, but there if not implemented properly the phone system experience can put a sour taste in your mouth about VoIP.
Hosted PBX
A PBX system connects internal phones to an external line. So in the VoIP world, some businesses are just replacing their outdated PBX phones with new SIP phones and using a virtual, hosted PBX located in a data center to get their VoIP. This works in many ways, but the biggest drawback is high bandwidth requirements. Lots of VoIP calls at once - or even just heavy use of the Internet - can cause delays and gaps in your calls (similar to what happens if you have a really weak cell phone signal while on a call). Not cool for business. Plus, in addition to your line charges, PBX hosting usually comes with a monthly licensing fee and premiums for special features (per phone), so the costs can climb quickly. Hosted PBX can be ideal for super small offices with only one or two phones.
On-Premise IP PBX
This category usually provides better call quality than the first two. But, it still has its limitations: voicemail storage is finite, the service is not centrally monitored, and if you have multiple locations, inbound calls can be haphazardly routed.
Hybrid (or blended) PBX
This is a relatively new and innovative approach to VoIP that eliminates the negatives that can plague a happy VoIP experience. A hybrid system uses a small, inexpensive on-premise PBX that hooks to cloud services for all of the "brains" of the system. This allows for a unified end-to-end system in which the call quality is controlled every step of the way. It allows for complete disaster recovery and automatic call routing when a phone or the entire system is down.
This type of technology allows the constant monitoring of the system as well as daily software updates for the system and the phones.