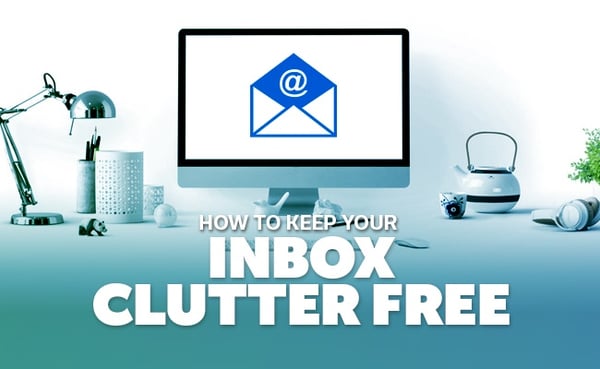 Email communications are increasingly becoming the primary way of keeping in touch with colleagues, clients, and partners. Staying on top of the messages in your inbox is a daunting, but necessary task. If you find yourself drowning in notifications, we're here to
help! Here's what you need to know to learn how to keep your inbox clutter free.
Unsubscribe
Think about how many newsletters, special offers, and other messages you delete without even reading. Even though you can wipe out messages in seconds, that's still valuable time--and headspace--that's being wasted with no value. Instead of deleting these messages, start unsubscribing. You can either redirect all of these to a folder and dedicate a few minutes each day to unsubscribing, or utilize a service like Unroll.me that will round it all up and let you unsubscribe with a single click.
Related Post: Email safety tips
Consolidate
If you're managing multiple email accounts, staying on top of all your messages becomes twice the work. It also makes it easier for critical messages to slip through the cracks. Instead, forward all your messages to a single inbox. Many programs, such as Microsoft Outlook, allow you to send from different addresses so you can still keep your contacts sorted and separated while working from a single inbox.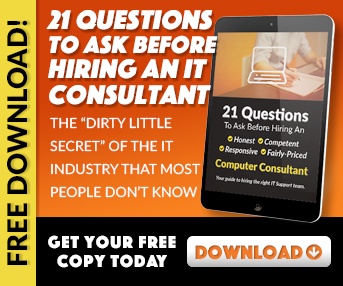 Dedicated Email Time
Instead of allowing your email to interrupt you whenever you have a new message, turn off your notifications. Most of the time, you're not prepared to respond to emails anyway so you'll have to look at the message again when it's time to answer. Cut down on repetitive tasks by scheduling email time rather than being in constant checking mode.
Microsoft Outlook will also allow you to setup priority contacts--like the boss--so you only have to be interrupted when it's genuinely necessary.
To make the most of your dedicated email time, only look at each message in your inbox one time and take one of the following actions:
Delete. Cookies in the breakroom? Staff meeting tomorrow that's already on your calendar? Start by deleting messages that you don't need right away to clear the clutter and make it easier to focus on what really needs your attention.
Reply. If you can answer an email quickly without having to do anything else, reply immediately and then delete (or file) the message. Keep clearing the clutter!
Delegate. If the message requires the effort of someone else, get it out of your inbox! Forward the message to the appropriate person and either delete it or move it to a follow-up file.
Do. If the message requires you to do something that will only take a few minutes, perhaps fill out a short form or look up a detail, then do it right that very moment--before moving on to another message.
Schedule. If the email request requires a long-term time investment or you need other information to complete the task, add the item to your to-do list and file the email in a follow-up file to get it out of your inbox.
The goal of your scheduled email time should be to have a completely empty inbox at the end of your session.
Taking Control
Not obsessing over notifications can seem like the opposite of what you're used to, but that can be a good thing! When you treat your email as a task that can be done all at once rather than a continual disruption, you'll be more organized and on top of your messages--something that benefits your entire organization.
To get more tips and tricks for using Microsoft Outlook to be faster, more organized, and more efficient, contact Envision IT Solutions today!
---
Written By Kevin Gray
Hello! I am the Vice President @ EnvisionIT Solutions. | Technology Expert | Author | Speaker | Small & Medium Business IT Support - We founded EnvisionIT Solutions in 2007 to provide IT services and support for business owners/CEOs who value the necessity of technology to drive their success and growth.