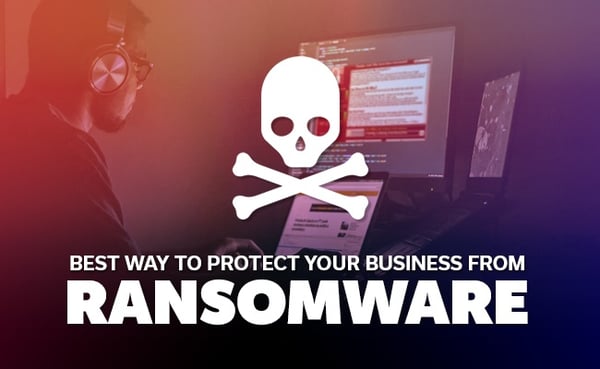 A ransomware attack can be nothing short of crippling for businesses. This type of attack uses a computer virus to hold a company's data hostage until a ransom has been paid. The kidnapping of data isn't a new arrival on the cyber security front, but it is
becoming more frequent as companies and individuals rely more heavily on stored data. Read on to learn the best way to protect your business from ransomware.
A Costly Threat
According to data collected by PC Magazine, the number of ransomware infections is growing at an astonishing rate and has resulted in losses as high as $18 million in just one year.
There are many ways for these attacks to disrupt companies. In most cases, employees are either blocked from using their computers or barred from main stores of data that are necessary to complete daily operations. In two high-profile cases, a police department lost access to arrest and incident records and a hospital was completely shut down and staff had to rely on paper records until systems were restored ten days later.
How Infections Happen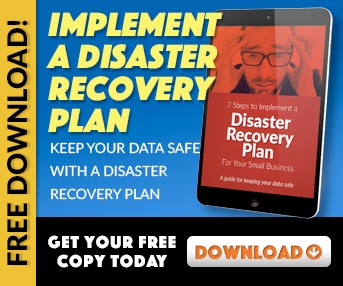 Ransomware infections arrive from two places: either unsafe websites or email attachments. In both cases, the attacker will hide virus files in apps or documents that look safe and hope that an unsuspecting worker will assist in launching the attack. Although it is possible for ransomware files to travel without human interaction, in most cases, someone has to inadvertently infect themselves.
Cyber Security Against Ransomware
There is not a single method that will protect your company from the threat of ransomware. Instead, good cyber security practices must be in place across your organization--and employee education is a key component. Here are a few tips:
Backups are Essential. Once ransomware has hold of your files, the only way to get them back is to pay up. Unless, of course, you have a secure, off-site backup of your entire system that will allow you to roll back to just before the infection. Once your network has been cleaned of the infection, you can restore your data and the thieves will not profit.

Prevention Measures. Make sure your employees are your first line of defense with initial and ongoing education. Your team should know to never, ever open attachments from someone they don't know and to be suspicious of attachments that are not expected as files can be sent from a colleague's computer to appear legitimate. Browsing the web shouldn't ever include downloading files from anywhere other than known and necessary locations.

Up-to-Date Virus Protection. Once a ransomware attack is unleashed, virus protection companies work double time to get people protected. Make sure every device on your network updates protection programs as soon as updates are released. It's also important to update software and operating systems frequently as security patches are a top priority.

Collective Protection in the Cloud. The security measures in place in the cloud are absolutely cutting edge, and are often beyond what small and mid-sized companies can afford for internal protection. By shifting data to the cloud, you'll be reducing your exposure to ransomware attacks--especially from email.
Stay Vigilant
Cyber security is never a set-it-and-forget-it component of running a business. Instead, it must be an ongoing process that includes frequent conversations with your employees about staying protected from an attack. Lastly, make sure you have a plan in place for restoring your systems in the event of an attack. That way, you won't be giving the criminals any reward or incentive to keep attacking.