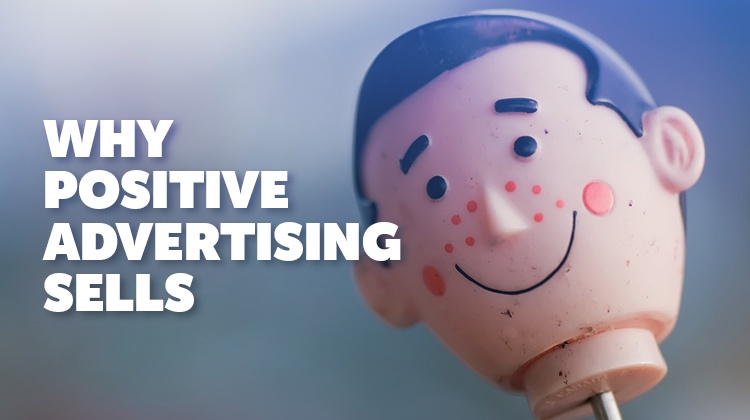 Several studies reveal that positive advertising can improve your digital marketing results as well as how prospects feel about your brand. Feelings play an important role in the buying process, and while you cannot predict how a person feels, you can
evaluate your offering's benefits and your competition.
Keep the Glass Half Full
An expert study reveals that positive messages work better for digital marketing campaigns, compared to advertisements that disparage competitors. It creates better impressions regardless of the good or service. Marketing academics have debated and researched positive advertising for some time, but only recently conducted a study that accurately reflects the general population.
The study proved that when advertisers send positive messages, consumers relate the associated good feelings with the depicted brand. This remained constant for offerings with long life spans, such as new rooftops, or short life spans such as legal services. The sentiment affects consumers even more when the product or service is discretionary such as entertainment.
See also: 10 Reasons Why Branding is Important to Your Company
Emotions Sometimes Outweigh Logic
Buyers' feelings towards a brand weigh heavily on their attitudes towards various products. Positive messages can even improve brand opinion if a consumer already has a less than stellar view of a particular offering. Alternatively, if shoppers feel an advertisement is annoying, this can diminish how they view a particular brand.
Specialists warn, however, that positive messages cannot overcome bad customer service or poor product quality. Originally, marketing academics believed that buyer opinion and emotion contributed equally to opinions. Upon review, researchers discovered that it is difficult to distinguish whether individuals relate more to their experiences or the advertisements.
How Consumers Make Decisions
Researchers call the benefits that brands derive from positive advertising "affect transfer." The more positive an advertisement, the more buyers relate favorably towards the brand. A consumer's mental state when they receive a message determines how long this sentiment persists. Other unknown influences – which are beyond marketers' control – can interfere with or enhance this entire subconscious process.
What Are They Thinking?
Although you cannot predict how a prospective client feels, you know what the benefits of using your product or service are. Understanding how external factors contribute to buying decisions can help you develop better marketing plans. By increasing convenience, you can increase your advertising impact. Shoppers contemplate how easy it is to use a product as well as whether the product is a necessity or a luxury. They also factor in whether a product has a long or short shelf life. Whether a shopper has experience with a product, or needs to conduct research to find out information, is another deciding factor.
How It All Comes Together
At any given time, many marketing messages act in conjunction to affect buyer opinion. Conflicting messages battle for consumer approval. According to studies, this implies that advertising frequency can increase marketing impact, and production quality, but has little to do with the consumer thought process.
Empirical research proves that consumers respond better to positive advertising. Positive digital marketing messages can help potential buyers form favorable opinions about your brand. You can enhance this effect by creating extra value for your consumers and remembering that competing brands as well as your advertisement frequency play important roles in the buying process.