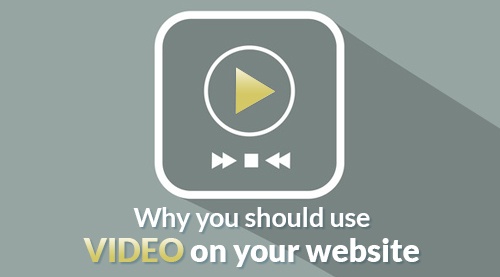 The amount of time a visitor spends on your website is one of the primary factors in Google's algorithm for search rankings. Website videos not only help improve your rank, they can help you increase business. Here's five reasons you should be using marketing
videos on your business website.
Explain Your Product or Service
Instead of endless blocks of mind-numbing text, show potential customers exactly what you offer. Videos provide you the opportunity to explain succinctly what you're all about. You can demonstrate your product or convince a future customer why they need your service. Effective video marketing puts the power of persuasion in your hands and can stir far more interest than multiple pages of text ever will.
Entertain Prospective Customers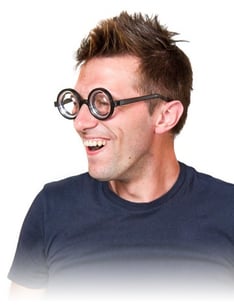 A well-produced video that is funny as well as informative will be remembered by the viewing audience. Think of the popularity of a certain insurance company's commercials. While car insurance is a dull reality of life, people look forward to the next witty and wacky installment of the lizard's adventures. The commercials themselves have nothing to do with car insurance, but people remember them, and they remember the name when it comes buying time. Video marketing doesn't have to be drab and boring to be effective.
Increase Web Traffic
Not every video goes "viral," i.e., the mass viewing of a video in a short period of time, but there's always that chance! Videos that are unique or quirky and amusing are more likely to be shared on social media. A shared video exposes your product, service, and name to more potential buyers. It gives you the opportunity to have your company go from relatively unknown to a household name.
As mentioned, having video on your website will increase search rankings. This means customers won't have to search as hard to find you. As you move up the ranks, more and more people will be coming your way. You can also upload your videos to YouTube and Vimeo. This will provide you with yet another opportunity to showcase your goods on a different platform and drive more traffic to your site.
See also: Let Employees Help Grow Your Company's Social Marketing
Use Your Personality
Video marketing allows you to make a virtual connection with a prospective buyer. They put a face to the name. Customers feel safer ordering from an online marketplace that has "real" people standing behind the product or service. If they can visually see who you are and how you conduct yourself, they can more easily gain a sense of trust in you and what you have to offer.
Provide Testimonials
Let current customers sell for you! Video marketing doesn't need to stop with just you explaining your product. Use satisfied customers to your benefit. Let them provide an online review in video form. Nothing helps to convert a customer like the positive experiences of others who have used your goods and services. Just ask some of your current loyal customers if they would mind filming testimonial. After it's on video, they are will very likely share with their friends, providing you even more exposure.
You can see why video marketing should be a component of every website.