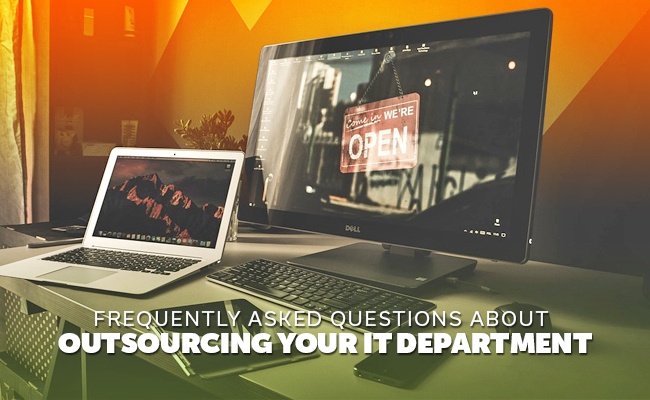 Outsourcing your company's IT department can go a long way towards reducing costs and improving profit margins. Here are some Frequently asked questions about outsourcing your IT department:
1. Does IT Outsourcing Simply Mean Hiring Overseas Employees from Cheaper Countries?
The world at large understands outsourcing to mean only one thing: Hiring companies from far off countries whose labor costs are far lower than the costs in your own company. But how do you ensure the team in that far-away country can meet your standards of performance, and provide the same value as the workers from your own country?
The truth, you don't have to go to another country to outsource your work. Many kinds of service industries have sprung up in the US which offer their expertise on a per-project basis at very reasonable costs. Instead of setting up a separate department for dealing with a short-term project, you can simply assign the work to a freelance team that guarantees quality results.
Related Post: What is Flat Rate Managed IT Services and how can it benefit your business?
2. Can you Depend on Outsourced hardware?
IT technology involves the usage of a lot of expensive and sensitive hardware and software. Buying up all that hardware is not possible for every company. That is why companies opt for renting the hardware from a third party to complete projects. But can you guarantee the hardware you hire will be up to standards?
You have to remember that such types of third-party tech companies know their work better than you do. As long as you carry out a background check, read their online reviews and ask them relevant question during the interview, you can ensure that the hardware they supply you with serves your needs to the fullest extent.
Is IT Outsourcing More Expensive?
The cost of hiring an employee does not simply mean paying them a salary, but also includes all the additional costs of maintaining an office for their work, supplying them with the materials needed to do their job, arranging for transportation, training, seminars etc.
All these costs are completely eliminated when you hire a team on a temporary basis. The IT outsourcing team will have its own resources, workplace, and means of transport. All you have to do is pay them a flat fee for their services, and they will take care of all the work related to the project.
It's important to remember that such teams often hire the best talent in their field, so you end up working with the top experts in the profession who guarantee quality work.
Will There be a Disruptive Effect on Work?
Quite frankly, you need to expect a certain amount of disruption at work if you decide to bring in a separate team to work on your company's behalf. There may be communication gaps, differences of opinion on how best to complete the project, and any number of other problems with getting the outsourced team and everyone else on the same page.
That is why it is a good idea to employ the same IT team to work for you on multiple projects as per your needs. Having a long-term relationship will allow you to iron out the kinks in communication and expectations that inevitably arise the first time you work with a new team. As your experience together grows, you will find it easier to get on the same page with the IT team. They will better understand your needs, and even be able to advise you on other IT related matters.
As long as you choose a reliable team, you'll find that IT outsourcing can benefit your company greatly.