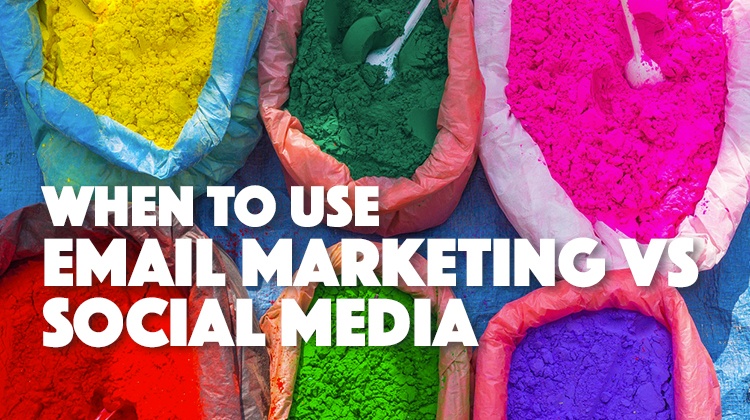 As social media marketing evolves, experts often criticize email marketing. Social media is an engaging platform that offers many benefits along with a few disadvantages. Email, a time-proven sales tool, has both positive and negative features. Despite this, innovative professionals offer an email marketing solution that can help businesses generate income when the platform is used correctly.

Can Social Media Increase Business?
Although social media does present challenges, marketers still recognize it as a powerful tool. A Forbes article penned by Jayson DeMers comments that the medium is a powerful instrument for increasing brand recognition. The digital marketing veteran points out that one social media communication offers infinite contact opportunities. He also states that consumers engage with firms in a more personalized fashion through the platform.
Forbes contributor Brad Shorr sees several drawbacks to social media marketing such as the increased effort required to manage a campaign. The Internet marketing expert also warns that firms that exploit the platform must sincerely respond to followers. Additionally, he notes that businesses must find a delicate balance between engaging consumers and delivering sales messages when using the platform.
Is Email Advertising the Answer?
Although some veteran marketers disagree, email marketing is still a valid platform. An Experian website article endorses it as a simple, cost-effective and rapport-building tool. The credit reporting magnate cites that email advertising results in fast, two-day sales among consumers who respond. The financial firm also states that email campaigns offer unparalleled information tracking.
Despite a high success rate, University of Brighton business scholars warn that consumers feel overwhelmed and at the same time bored by email advertisements. Citing "Digital Marketing: Strategy, Implementation and Practise" authored by Dave Chaffey and Fiona Ellis-Chadwick, the university proclaims that inundated consumers are policing their inbox messages. The article additionally notes that optimizing advertisements to display on most popular devices correctly is a time-consuming investment.
See also: How to Change Your Business with Email Marketing
So, Which One is Better?
An AdWeek article written by Kimberlee Morrison suggests that email and social media marketing are most effective when used concurrently. The freelance technology writer pens that both mediums carry substantial credibility when consumers share these messages with their peers. For example, electronic manufacturer Sony enjoyed a 70 percent open rate on sales confirmations, which in turn produced an impressive 18 percent social media share rate. Due to results like this, says Morrison, firms significantly increase their digital marketing spending. According to the article, only 56 percent of firms integrate their email and social media campaigns. Yet, more than half of top ranked social media advertisers lead their campaigns with direct emails.
The Answer: Email and Social Media Complement Each Other
Email marketing and social media work best when used together. According to Adweek, emails reach 90 percent of recipients compared to a meager two percent social media impression rate. Morrison does validate the University of Brighton's concerns about device compatibility by recommending that marketers test their advertisements on all popular devices. She also notes that 45 percent of email recipients view messages on mobile devices. Advertisers should also include social media buttons in all communications to make it easier for consumers to share marketing content. According to Morrison, advertisers enjoy a substantial response to email promotions when they provide social media links. The article also suggests using email to differentiate social media assets to new subscribers and to retain consumer loyalty with existing subscribers using various promotions.
Email advertising campaigns produce reliable results that marketers can build on with social media promotions. Both platforms come with positive benefits as well as specific challenges. By exploiting both their strengths, businesses can increase consumer engagement drastically.
---
Written By Mike Tungate
Hello! I am the Web Services Manager @ EnvisionIT Solutions. I create beautiful websites, branding and marketing systems for businesses. Let me know if you have any questions. I am an avid photographer and a lover of musical instruments.